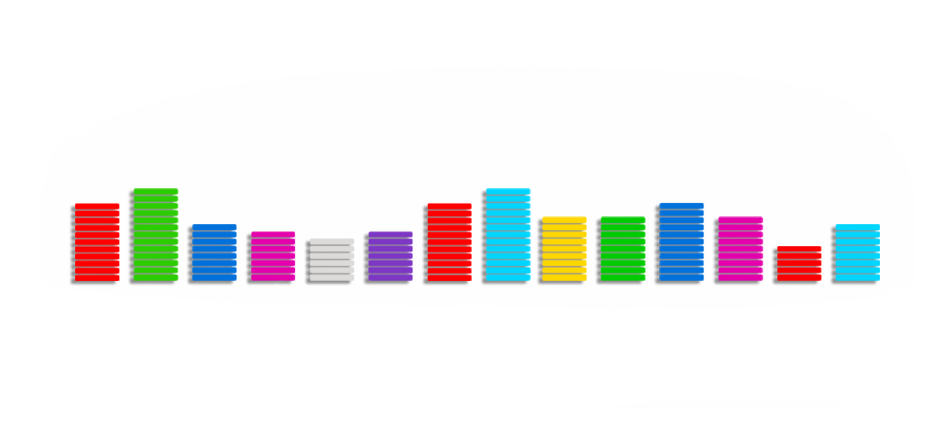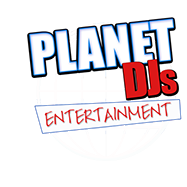 Experience gaming like never before. This is a must have at your next event.
We bring a 80" projection screen with projector, 500 watt speaker for sound and we provide the original Wii game console. This is fun at any event and great for kids and adults. Our customers call it the best gaming experience ever.
Don't like Wii? Would you like to provide your own game console? No problem you can bring your own console and we can hook it up for you and your guest can have fun playing all different kinds of games on a big jumbo screen.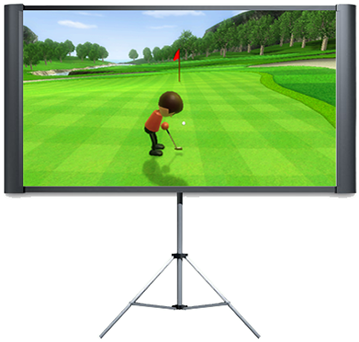 Here is what you get:
80" projection screen
1080p projector
Wii console with Wii Sports Game
All cables to hook Wii up
500 watt speaker for sound
Digital Arcade Game Rentals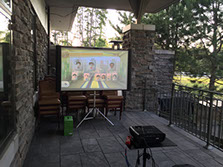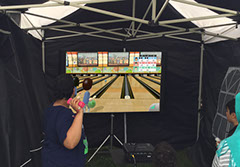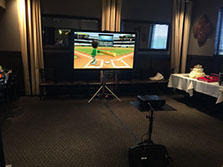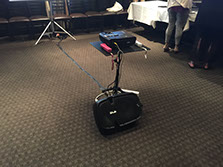 Parties located outside will need a tent for the picture to show up on the screen.
We cannot guarantee the picture will be 100% clear when you are working outside with the sun.