Please Choose Your Sound Package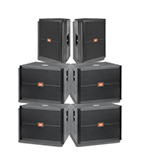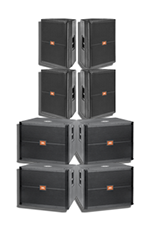 Planet DJs offers audio equipment rentals and sound system rental packages for meetings and events of all shapes and sizes. Whether you need an audio solution for a panel of speakers, a general session ballroom presentation, or an outdoor event/Concert, we have all of the equipment you'll need and any of our audio rental solutions can be custom-tailored for your event. Have a local or out of state band and need a sound system we have you covered. All rental systems include on-site sound technician.
You Name It We Rent It:
Amps
Mixing Boards
Wireless/Wired Mics
Karaoke Rentals
Audio Accessories
So you're having a party...You got the place, the food, the margaritas, and your own music, but no equipment to play it on!
This Rental System caters to the do-it-yourself market. We rent complete easy to use professional DJ/Karaoke equipment.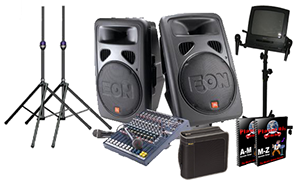 Here's what you get:
•600 watt power output sound system with speaker stands.
•2 microphones with mic stands.
•Digital echo/reverb for professional sounding vocals.
•Digital key controller to help you sing in your range.
•LCD color video lyric display monitor with stage stand.
•3500 karaoke songs with songbooks
Any Service we offer can be customized to suit the needs of your event. Give us a call and we can help plan an amazing party